Ms. Lauren Bunch
"Hi everyone! 

I'm Ms. Lauren Bunch and I am so excited to meet you all! This will be my fifth year teaching in Prince William County but my first year teaching at Jenkins Elementary! I enjoy music, reading, and everything Disney. When I'm not teaching, I spend as much time with my little nephews as possible. I can't wait to learn and grow with all of you this year!" 
Mrs. Madisyn Reed
Hi there! Welcome to Kindergarten!
My name is Mrs. Madisyn Reed. I am SO excited to be your teacher and I cannot wait to get to know all of you! I have been teaching for three years, and this is my second year teaching kindergarten at Jenkins! This will be an exciting year filled with lots of learning, laughs, new friends, memories, and FUN. I will encourage your love of learning and ensure you are always striving for your best! We will work together to create a classroom environment where everyone feels loved, welcome, appreciated, and heard. Kindergarten will be a blast together!
I can't wait to see you all soon!
Mrs. Reed
Ms. Saira Saghir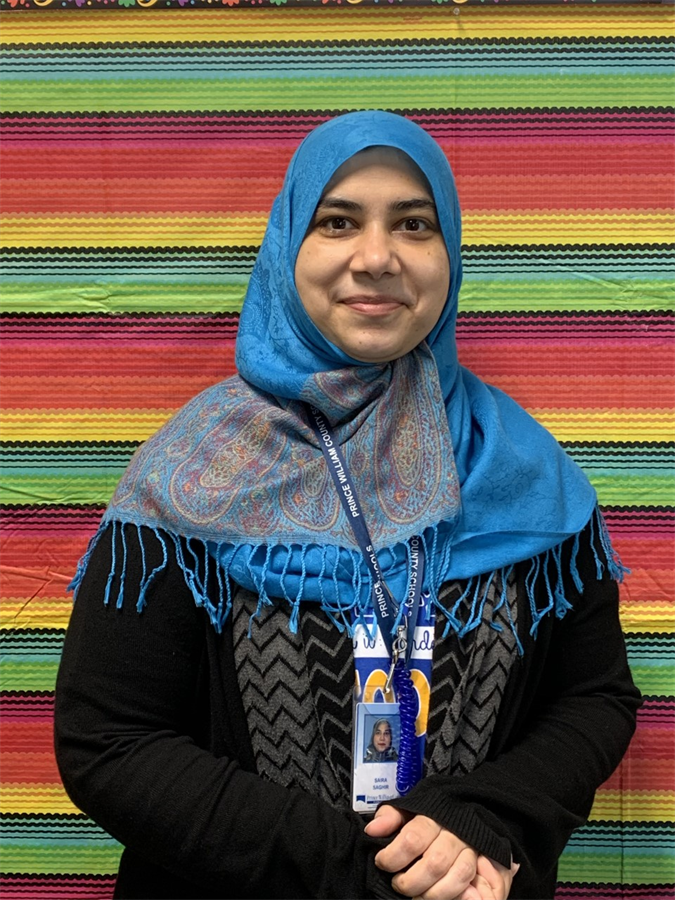 Hi! Welcome to Kindergarten!
I am so glad to have your child in my class. My name is Mrs. Saira Saghir. I am originally from Pakistan. I have been living in the US for the last 22 years. I am married and have three wonderful children. My oldest daughter is 23 years old. My son is 17, and my youngest daughter is 8 years old.
I have my Bachelor's degree in Early Childhood Education, and my Master's Degree in Curriculum and instruction. I also have a Montessori Teachers Training Diploma. I have been teaching Kindergarten for the last 16 years. Teaching is my passion and I really enjoy watching my kiddos' personalities unfold day by day and it amazes me to see the splendid miracle of development and learning in kindergarten class every day.
We are going to have a wonderful year. This year, we will learn, explore love, laugh, play, and enrich our lives together. Our school welcomes and encourages parents' participation. Parents play an important role in ensuring a child's success. Please let me know if you can help us on the field trips or other activities such as making copies, sorting and preparing activities etc.. Thank you so much!
I believe and encourage open communication between the teacher and parents. Please feel free to contact me if you have any questions, comments, suggestions, or concerns. Your suggestions for improvement will be highly appreciated.
e-mail: saghirsr@pwcs.edu
Ms. Coretta Nuka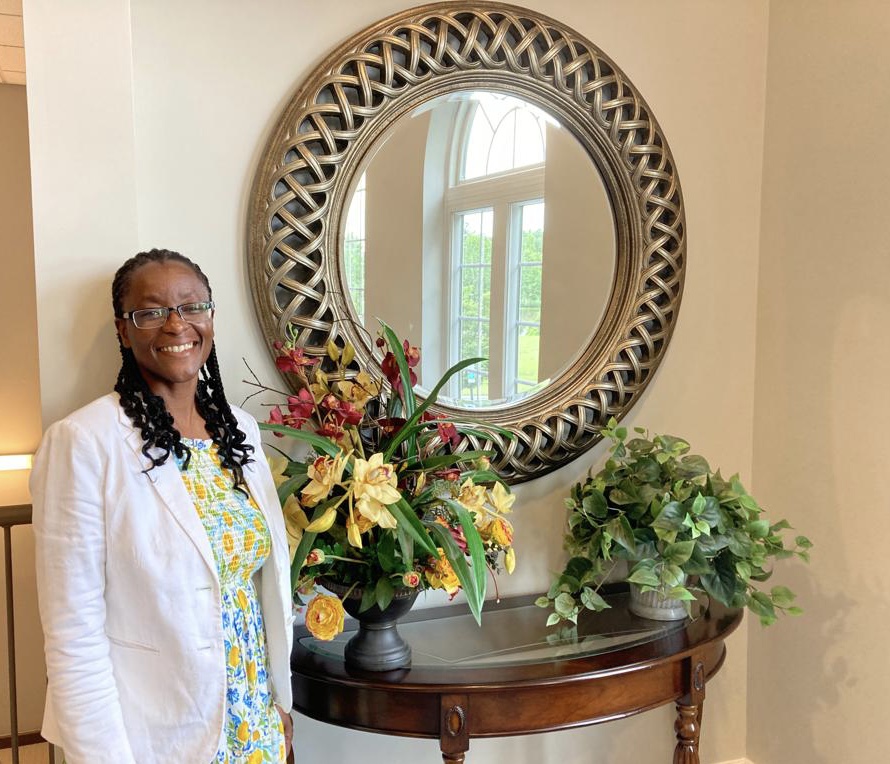 My name is Coretta Liverpool-Nuka. I have been teaching for 22 years. I have a Bachelor of Arts Degree in Elementary Education and a Master of Arts Degree in Special Education. I taught Head Start, Kindergarten and First Grade in Falls Church, City of Alexandria and Prince William County Schools.  I enjoy working with diverse groups of students, staff and families.  I enjoy singing, painting, traveling and spending time in nature.  I look forward to teaching your child this year in Kindergarten! We will have a great school year